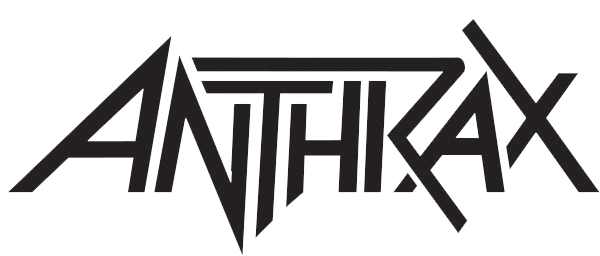 For All Kings

7-Inch Vinyl Box Track Set Listing, Credits
Disc One:
A: Breathing Lightning
B: Breathing Lightning (demo)
Disc Two:
A: Monster at the End
B: Monster at the End (demo)
Disc Three:
A: Suzerain
B: Suzerain (demo)
Disc Four:
A: Black Math
B: Carry On
Disc Five:
A: You Gotta Believe
B: For All Kings
​
Disc Six:
A: Evil Twin
B: The Battle Chose Us
Disc Seven:
A: All Them Thieves
B: Vice of the People
Disc Eight:
A: Zero Tolerance
B: Zero Tolerance (demo)
Disc Nine:
A: Blood Eagle Wings
B: Blood Eagle Wings (demo)
Disc Ten:
A: Defend Avenge
B: Defend Avenge (demo)
Anthrax is:
JOEY BELLADONNA: Vocals
SCOTT IAN: Guitar, Backing Vocals
JON DONAIS: Guitar
FRANK BELLO: Bass, Backing Vocals
CHARLIE BENANTE: Drums,
Acoustic & Electric Guitar
Management: MIKE MONTERULO & TOM MAHER
Legal: NICHOLAS C. FERRARA
at FERRARA LAW
Business Management: DOWN TO EARTH
Booking: North America: TKO
Rest of the world: JOHN JACKSON at K2
Publicity: HEIDI ROBINSON-FITZGERALD
Our crew: ARMANDO AGUIRRE,
PAUL COLLIS, DAVE MORRISEY, JOHN LINDLEY,
ROB BELCHER, JOEY DESTEFANO, MARCO ZAMBRANO,
STUART HEARD, ANDY MILLER, FRANCIS RUIZ
Produced by JAY RUSTON and ANTHRAX
Mixed by JAY RUSTON
at TRS WEST, Sherman Oaks, CA
Mastered by PAUL LOGUS for
PLX MASTERING, NYC
Drums recorded at:
SERENITY WEST RECORDING, Hollywood, CA
Engineers: JAMES INGRAM, JOSH NEWELL
and MICHAEL PETERSON
Drum tech: MICHAEL MILLER
Cartage: MATES
Guitars Recorded at:
STEAKHOUSE STUDIOS, Burbank, CA
Assistant Engineer: KEN EISENNAGEL
Guitar tech: IAN GALLOWAY
Cartage: MATES
Additional guitars recorded at:
SERENITY WEST RECORDING
Bass guitar and lead guitars recorded at:
DOWNTOWN MUSIC STUDIOS, NYC
Assistant engineers: MOLLY MARTIN,
ALEX ELSAMMAK
Additional bass guitar overdubs:
SWINGHOUSE STUDIOS
Assistant Engineer: TONY PERRY
Additional recording at:
KRUSTYS FUN HOUSE (LG)
Engineers: ASIM ALI, ANDY LAGIS
Album design: CHARLIE BENANTE
Cover Art: ALEX ROSS
Graphic design: DOUGLAS HEUSSER
Band photos: JIMMY HUBBARD
Additional art: STEPHEN THOMPSON
Stage Shirts designed by:
KENICHI KINOSHITA GREED/
CREATURE FROM THE LIVING
JON DONAIS THANKS: Donais Family, Meredith Wesloski, Mark Laliberte, Lisa Joy, Amber Robbins, Matt Bachand and the Shadows Fall guys, Kennon Li and Adam Romine at Legator Guitars, Paul Rivera Jr. at Rivera Amps, Hugh Gilmartin at Planet Waves cables, Kevin at Maxon Pedals, David Ungar at Vox, Matt and Allie Baca, Ruth Brown, Dr. Mark Bigda, Tony Pinheiro at DR Strings, Scott Uchida at Dunlop, Ken Susi at Fishman Pick ups and everyone in the Anthrax crew and family! I'm sure I forgot some people, drinks are on me next time!
JOEY BELLADONNA THANKS: My love - Krista Belladonna, Jerry, Caroline Webb, Bill Phyllis Meyer, Tim Kelly, Tibbits, Daine Garwood, Greg Carroll, Gleseners Family, Roger Pisarek, Jim McMahon, Bono, Bomber, Dave Michelson, Stef, Joe, Jenny Precourt, Schochs, TC Electronics Jhaudio Mono, Orange Amps, Waves, EZ Drummer, SHURE, Vision Street Wear, Marco at Planet Waves, Aquarian, DC, Quicksilver, ESP, Line 6, Samson, THINKSOUND HEAD PHONES, Rocken Wellness, D'Addario Strings, Evans Heads, Planet Waves, Jay Ruston you are the best.
CHARLIE BENANTE THANKS: I would like to take a moment and Thank our Loyal listeners, We wouldn't be here right now without you. The Worship Music album was a turning point, it was a shot of Metal in all our veins. I was so Excited after that tour, it really Helped to Write the songs that would become F.A.K.. I hope you Enjoy this Record, Music has Returned! Thank you to My Little Mia, my inspiration. My Great Family, My Awesome Friends. John Dette for Being My right hand man (Literally). Chris Hanson, My Coffee Lovers, Christine and the Roasters, Aaron V and everyone at TAMA, Erik and PAISTE, Joe Testa and VIC FIRTH, Marco and EVANS,Yoshi and ROLAND, DANMAR - Victor Salazar. The Walking Dead cast and crew. Copic Markers, Wizard World/Comic Con., Rohan O., Chris Santos, Zack for The awesome System in my Car. Duane and everyone at FOCAL. David K., Carla H., Kirk H and Fear Fest. Ron and Everyone at KUMAS, Mark Menghi, Nub (Great Kit Painting), Bagel, Thomas and SONOS, Ed and famous monsters. Kenichi Kinoshita aka Kenny Creature From The Living. Harvey and Long Grove Living, Dan and ABT. Missi and Robert and Everyone at Megaforce, Jay Ruston, Dom and Brooklyn Projects, JIm and DrumArt,Randy and MONO cases, LP ( love my Cowbells), Everyone at LEGATOR, Randy and NECA, Porter and Davies, Scott, Frank, Joey and Jon! This Record Is For All Kings but It's also For All Queens too, My Mom was a Queen. This is For Her.
SCOTT IAN THANKS: Thank you to Pearl and Revel for always being there for me...When the noise is gone you're there, Through the storm our souls laid bare, Given all beyond too much, The strongest love lifts me up… You will always be my safe home. I love you. Thank you thank you thank you to my family and friends. Thank you to the fans all over this planet that love Anthrax. I get to do this because of you and I never take that for granted. See you on tour. Cheers my friends!!! Scott Ian uses Jackson Guitars, Randall Amplifiers, Seymour Duncan Pickups, T.C. Electronic Pedals, Shure Wireless, Radial, D'Addario Strings & Picks, Monster Power & Cables, SBK Cases, Mono Straps, One Control, Loop Masters, Stussy, Nike, Burton Snowboards and Creature From The Living.
FRANK BELLO THANKS: Thank you-To My wife Teresa and son Brandon for all of the love & patience you have to let me do what I love, and to all of the rest of my family for your support. Jeff Moore & Chris Canella at ESP, Ira Blanco & Evan Hayes at Samsons/Hartke, Marco Soccoli & Hugh Gilmartin at D'Addario strings, Scott Wunschel & Tommy Leavitt at EMG pickups, Tom, Randy & Pat at mono guitar straps. To all our Anthrax friends everywhere in the universe-Thank you for being the hardest ever!
ANTHRAX THANKS: Our Rabbi Mike Monterulo, Missi, Robert and everyone at Megaforce, Jaap Wagemaker, Markus Staiger, Yorck Eysel and everyone at Nuclear Blast, Rika O'Connor, Mark Johnson, Andy Buchanan, Kenichi Kinoshita, Jon Dette, Jay Ruston, Rohan Ocean, Chris Hanson, Jacques & Kelli van Gool, Phil Daddy-O Cascaceli, Tim McGlinchey, Rebecca Peyton, Ed Trunk, Greg Nicotero, Jack Bennett, Justin Cruse, D.B. Weiss, David Benioff, Mara Mikialian, Ben Shafer, Lissa Warren, Chris Ryall, Paul Green, Asim Ali, Alex Ross, Suzy Cole, Chris Hardwick, Eric Larsen, Ron Benbassat, Mike Tempesta, Jeff Cary, Jon Romanowski, Marco Soccoli, Scott Uchida, Joe Delaney, Mike Fortin, Tobias Weltzer, Daniel Kushner, Patrick Chen, RA, Bob Brunner, Brian Posehn, Brendon Small, Matt Hanrahan, Josh Bernstein, Mike at M Tech, Joe Cassano, Alex Milas, Ross Halfin, Jose Mangin, Christof Liem, John Howarth, Marc Paschke, Daniel Gombert, Chris Maric, Brandon Wright, Armando Aguirre, Paul Collis, Dave Morrisey, John Lindley, Rob Belcher, Joey DeStefano, Marco Zambrano, Stuart Heard, Andy Miller, Francis Ruiz, Anthony Piacquadio, Ian Gainer, Boris Bouma, Ashton Parsons, Darren Sanders, Guy Sykes, Jason Engel, Marty O'Brien, Phil & Mike at Matchless Amps, Ira at Samson, Kemper Amps, Brent, Matt & Tim at Monster Energy, Iron Maiden & crew, Motörhead & crew, Metallica & crew, Volbeat & crew, Slayer & crew, Slipknot & crew.