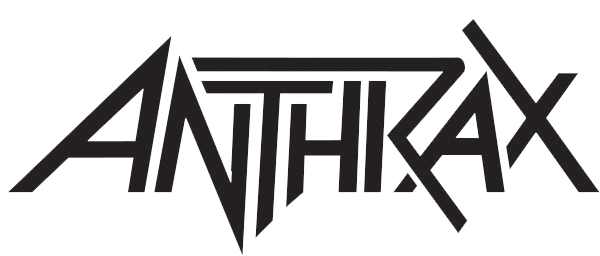 ANTHRAX TIPS ITS HAT TO DIMEBAG DARRELL
WITH THE BAND'S BRAND NEW SIGNATURE BOURBON,
LOS ANGELES, CA - Thursday, June 25, 2020 — The members of Anthrax do love their bourbon, as evidenced by today's announcement of "The Healer," the band's brand new, high-end, limited edition bourbon, Solera-aged in a King's Barrel, and produced by Hillrock Estate Distillery, situated in New York's Hudson Valley Highlands. With one barrel - 360 bottles - produced of this cask strength, 115.6-proof elixir, "The Healer" is priced at $140, available exclusively online now, and arrives just in time for the upcoming Fourth of July holiday if you place your order right away. Go HERE to order and enjoy your fireworks and barbecue with Anthrax's "The Healer."
Why "The Healer"? Remembers Anthrax's Charlie Benante, "The first time I heard Dimebag refer to booze being a healer was when we were on tour together and I was really sick. He came onto our bus, opened my bunk curtain, gave me a shot of whiskey and said 'booze is the healer.'" Added Scott Ian, "'If we arrived for soundcheck a little hungover, Dimebag would be standing there with a knowing Cheshire Cat smile, a shot of whiskey at the ready and the words 'booze is the healer.' And goddamn if it didn't work. Put us right back on the horse."
Last November, when Anthrax played the Mohegan Sun Casino in Connecticut - the band's final concert before COVID-19 shut everything down - they enjoyed an after-show dinner and tasting of about a half-dozen bourbons, all produced at a variety of New York state distilleries, but the Hillrock Estate's won hands down. "This bourbon got my vote right away," said Frank Bello. "When I took the first sip, the mix of flavors really came out in a big way, and it was obvious to me that this bourbon had to become my new best friend. It was more like a cool smooth vibe that made me pour a second glass. Second glasses are fun." "To my uneducated palate," said Scott, "this high rye content bourbon with notes of toffee, molasses, cinnamon, and mint was incredibly well-balanced. The depth of the flavor was intense. In layman's terms, it's some damn-good hooch!"
"The Healer" is Anthrax's third signature, small-batch bourbon; in 2014, the band debuted "Indians," and the following year, "The Devil You Know." Both limited runs sold out within days of going on sale.
Anthrax - guitarist Scott Ian, drummer Charlie Benante, bassist Frank Bello, vocalist Joey Belladonna, and lead guitarist Jonathan Donais - are in the thick of writing and rehearsing new music for the band's next release. The new album will follow Anthrax's For All Kings, the critically-acclaimed 11th studio album that became the band's highest-charting debut in two decades when it entered Billboard's Top 200 Album's chart at #9.
* * *
ABOUT ANTHRAX:
In 2021, Anthrax will celebrate its 40th anniversary, four decades during which time the band has released 11 studio albums, been awarded multiple Gold and Platinum certifications, six Grammy nominations and a host of other accolades from the media, the music industry and fans. In 1991 the band helped break down race and genre barriers when they collaborated with Public Enemy on the track "Bring The Noise," and was the first metal band to have its music heard on Mars when NASA played " Got The Time" to wake up the Mars Rover in 2012. Along with Metallica, Slayer and Megadeth, Anthrax is a card-carrying member of The Big Four, the four bands that defined the speed/thrash/metal genre. Taking advantage of COVID-19's prohibition of concert touring, the band's Charlie Benante, Frank Bello and Scott Ian are already hard at work writing the next Anthrax album.