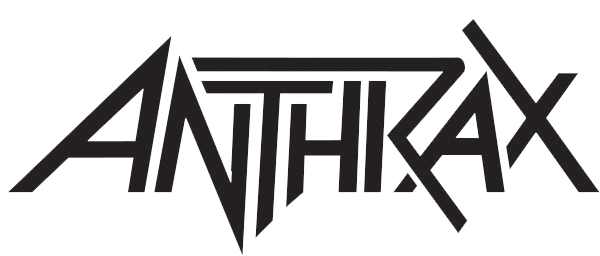 ANCIENT BATTLES, FEUDAL OVERLORDS AND THE DEADLY GAME OF CHESS
ILLUSTRATE ANTHRAX'S NEW LYRIC VIDEO FOR THE TRACK "SUZERAIN"
suzerain
[soo-zuh-rin, -reyn]
noun: a feudal overlord; a sovereign or a state exercising political control over a dependent state
LOS ANGELES, CA - Monday, December 19, 2016 -- "Suzerain," an intense and politically-charged track from Anthrax's critically-acclaimed album For All Kings (2/16, Megaforce), is lyricist Scott Ian's musings about a leader who would be so powerful that all nations, all people, would come under his benevolent authority, and in return, he would bring peace, happiness and prosperity to all of Earth.
"Mankind keep making the same mistakes over and over," said Ian. "You'd think that after thousands of years of religious, economic and ideologic wars, we'd have figured out how to live with each other, but we haven't. That's what drew me to the idea for 'Suzerain.'"
The "Suzerain" video incorporates the game of chess along with images of battles fought by ancient empires to illustrate imperial power. You can check out Anthrax's new lyric video for "Suzerain" here:
Anthrax will hit the road in 2017 first with an appearance at the 70,000 Tons of Metal cruise, and then will lauch their "Among The Kings Tour," starting with a 26-date UK/European tour, and seguing into the band's North American co-headline tour with Killswitch Engage,"Killthrax."
"Suzerain" lyrics:
It's everything, what's wrong with it?
It's everything, what's wrong with us?
Null, rictus grin, beyond death
And it's after
Me, so insane, suzerain
And he's calling
Nothing is over, nothing is over, nothing is over, nothing is over
Come see, with me as everything turns
Nothing is over, nothing is over, nothing is solved it only starts over
You'll see with me as everything burns
What comes after
What comes after me
A history, of love and pain
In this story it's all the same
Void, rictus grin, stand in sin
Rule the rulers
Blood, on the plains, suzerain
And he's screaming
Nothing is over, nothing is over, nothing is over, nothing is over
Come see with me as everything turns
Nothing is over, nothing is over, nothing is solved it only starts over
You'll see with me as everything burns
Nothing is over, nothing is over, nothing is over, nothing is over
I'll be set free, free from this memory
What comes after
What comes after me
NOTHING IS OVER, nothing is over
You'll see with me as everything burns
Nothing is over, nothing is over, nothing is over, nothing is over
I'll be set free, free from this memory
What comes after, what comes after me